Girls Gym Stars is our largest and most popular recreational program! Watch your athlete move through 4 different levels of structured, goal-oriented classes as they solidify a strong gymnastics foundation! Classes will focus on the presentation and technique of key skills listed in our recreational curriculum for Bars, Beam, Vault, and Floor for an all-encompassing gymnastics experience!
Gym Adventures

AGES 5 - 7 yrs
Girls Gym Adventures is an introductory class, exploring basic gymnastics skills through a variety of fun activities and games! Coaches will provide positive social and physical experiences to our athletes on Bars, Beam, Floor, Vault, and Trampoline!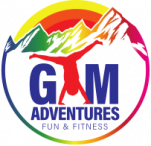 Inquire about our Team Programs!

Girls X-League Team
Ages 6 - 13yrs
X-League is Timberline's own unique recreational team program, providing a high-experience, low-commitment opportunity for those who would like to experience competitive gymnastics! Build self confidence and strong work ethic while competing at Timberline and our two sister gyms in Northern Colorado.
Girls Xcel Team
Ages 6 - 18yrs
Xcel is the largest USAG competitive team program in the country! Joining the Xcel program at Timberline, a
thletes will work with our expert coaches, taking an individualized approach to their skill development. Athletes will compete across the state, with opportunities to attend State & Regional meets in Spring.
PSD Stars
High School
High School athletes interested in gymnastics are encouraged to join this competitive team! In-Season and Off-Season practice options are available for female athletes
in and outside the district, including those homeschooled and attending charter/private schools.
All experience levels are welcome!
Contact us for more information!
CSU Club Gymnastics
Collegiate
Join other collegiate athletes on this fun and competitive team! Whether you are wanting to compete or just looking to brush up on your skills, come practice with us! In-Season and Off-Season practice options are available to experienced female and male athletes-year round. Contact us for more information!