Here at Timberline we strive to serve a variety of needs and interests! We offer classes for students 18 months old all the way to 18 years old and beyond for our collegiate athletes!
Whether you are looking to reinforce childhood physical development, introduce some fun fitness activities or build life skills through positive competitive experiences, we can help with that!
Because our girls program is our largest, it offers the widest range of personalized experiences; Take a look at Gym Adventures if you are looking to prioritize fun and fitness! Enroll in a Gym Stars Class if you want solid and progressive, goal-oriented gymnastics training! Join an X-League team for the perfect balance between experience and commitment! Take your place on our statewide competitive Timberline team and experience the fullness of what this incredible sport has to offer!
Here at Timberline we are committed to building and maintaining stable boys programming! We believe that gymnastics is particularly beneficial for young boys, regardless of any other sport they may play in the future. Take a look at our Gym Adventures classes or our goal-oriented Boys Gym Stars levels. If you are looking to maximize benefits from this sport, consider participating in Boys X-League or Timberline Team groups.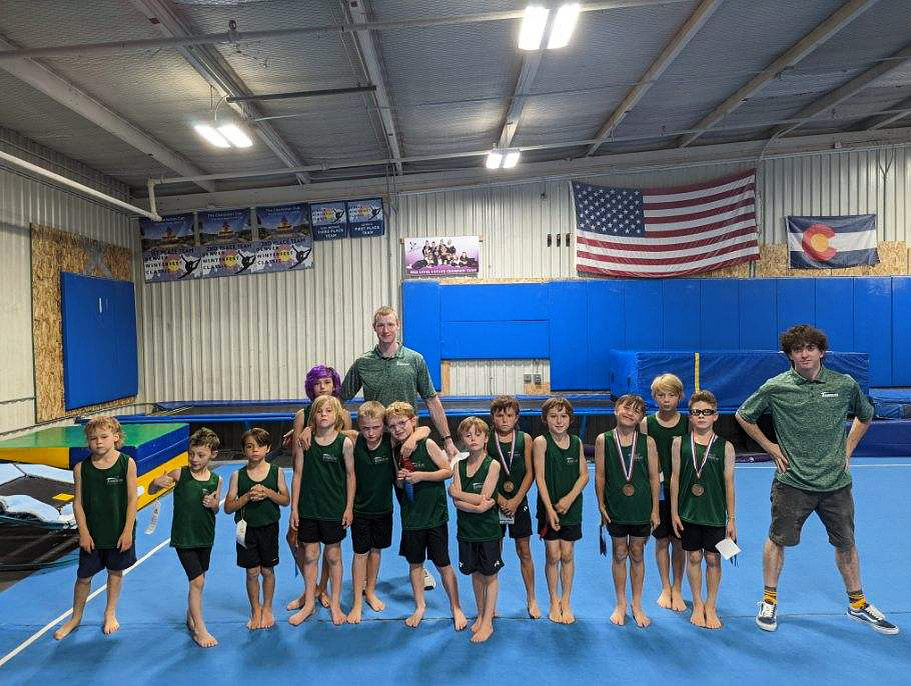 This T&T Stars program provides structured and goal oriented tumbling training without sacrificing any of the fun! Watch and get feedback as your child progresses through 4 different levels, each with its own key skills and objectives.
Drop in, or pay for a punch pass, and come play with us during Preschool Open Play or POP! You are welcome out onto the gym floor as your little one enjoys our foam fits, trampolines and blow ups! Our staff members are present to make sure everyone stays safe and has a great time.
Join us for birthdays and other special celebrations! We love helping clients host the best, and most memorable, parties that we can. Spend time enjoying foam pits, trampolines and blow ups out in the gym and share food, gifts and good times in our private party rooms! Our energetic staff will make sure that your event is a hit.